A short, weekly podcast featuring Apple hardware and software tips, with product reviews and my recommendation of great applications. None of the fluff, just what you need to work smarter, not harder. Invest 10 minutes to learn more about Apple and the tech that supports it. Hosted by Alaskan resident, Jon Scudder, an Apple enthusiast and member of the Alaskan Apple Users Group. For inquiries, please contact Mac Minutes Studio, P.O. Box 1465, Girdwood, AK 99587, or
e-mail: jonkscudder@gmail.com.
Available at MacMinutes@blubrry.net or at Apple Podcasts or Spotify Music Service.
Episode 17, Mac Minute's 10 Tips for the Apple Watch, overview of the Activity App
Episode 17, Mac Minute's 10 Tips for the Apple Watch, overview of the Activity App will giving you a series of giving you 10 tips in less than 10 minutes and will follow up in an upcoming episode with macOS. We will finish the podcast with a look at how to briefly use the Apple Watch Activity application.
The 10 tips are: 1. Ping your lost iPhone; 2. Taking Apple Watch Screenshots; 3. Application Grid or List view; 4. SOS feature; 5. Sharing Fitness Data; 6. Personalized Message Responses; 7. Clearing Apple Watch Notifications; 8. Silencing your Apple Watch; 9. Selecting Grid or List Application Views; and 10. Transferring Apple Watch incoming calls to your iPhone
If you are interested in joining the Mac Minutes Podcast Group on Facebook, we offer bonus episodes, podcast merchandise, special offers along with a discussion board to talk about podcast topics. We've just started the group, so time will tell where we will take the group. You can find it by searching for the Mac Minutes Podcast Group. It's free to join.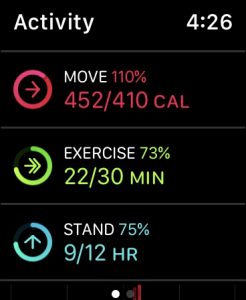 Activity info from pressing on the Activity Ring watch face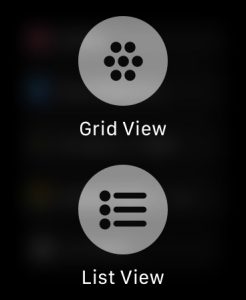 Screen showing Application Grid View versus List View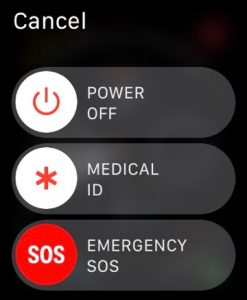 Emergency notification screen by pressing the bottom button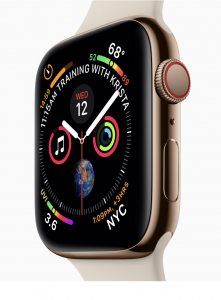 Apple Watch Series 4, Infograph watch face with Activity RingAudio Player
Facebook: www. Facebook.com/MacMinutes
All of our episodes are at: macminutes.blubrry.net
Twitter: @Minutes_MACPODCAST SUMMARY
Subscribe @ Apple Podcasts