Hello everyone -
Just a quick update on the discussion topics that we have planned for the next two months.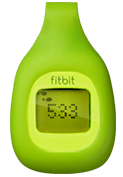 On March 12, we'll talk about personal activity tracking using devices such at the Fitbit, Jawbone UP, and others.  Our speaker is Judy Abrahams, who has tried just about every personal activity tracker and is a self-admitted device nerd.  When she's not trying out new devices, she is an active cyclist, marathon runner and triathlete, has completed multiple long-distance bike races including the Fireweed 400, Anchorage to Seward Race and Brevets Rides in multiple years.  She has participated in multiple IronMan triathalons around the world.
In 2006, Judy was in a serious bicycle accident on Rabbit Creek Road.  Following five surgeries between 2006 and 2008, she had a leg amputated in 2011.  Since the operation, she has continued to compete, working toward and elite level.
===
At our April 9 meeting, Christopher Breen, Senior Editor at MacWorld, will talk about how to make the best use of your iPad, which is based on the full-day iPad for Business course he's presenting at the MacWorld / iWorld Expo March 27-29 in San Francisco.
Chris has been writing about the Macintosh since the latter days of the Reagan administration for such publications as MacUser, MacWEEK, and Macworld. He currently writes Macworld's Mac 911 and Mac 101 columns, hosts the Macworld Podcast, and provides video training on the Mac OS and iOS for Lynda.com. In his off hours he's a professional musician in the San Francisco Bay Area.
These should be two excellent presentations and we hope that you enjoy them!